Dorfner up-to-date
Within the framework of the Deutschlandstipendium, a German federal program that matches privately funded university scholarships, Dorfner and Anzaplan are working with OTH Amberg-Weiden and other businesses, foundations and associations, as well as the Federal Ministry of Education and Research (BMBF), to support highly qualified and motivated students. Decisive factors for granting the scholarship include academic achievement and social commitment. Each year, a university committee selects the winners among all the applicants. In 2017, a total of 41 scholarships were awarded, seven more than the previous year – that makes the OTH one of Germany's most successful universities in terms of recruiting sponsors from the business community.
At a ceremony at the OTH Amberg-Weiden, Dorfner and Anzaplan presented the sponsorship certificate to Maximilian Deget, a student in environmental technology. We are delighted to actively contribute to the cultivation of young talent through the Deutschlandstipendium program.
more information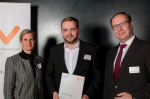 Dorfner is authorized economic operator (AEO)
The AEO is a key element of the EU- concept of security and simplifies the custom operations. This certification will further improve and expand our international business.
Klick HERE to download a PDF of the certificate.
more information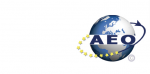 We wish all our customers and partners a Merry Christmas and a happy, healthy and successful new year 2018.
more information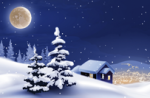 Anniversary in the "city of superlatives"
The success story of the Middle East Minerals Trading LLC begins two years ago – September 2015 – in Dubai, where Dorfner has firmly established a foothold throughout the Middle East. Best-selling products like GRANUCOL® color sands and DORSIMIX® blends are now an integral part of construction activity in the region. Renowned local manufacturers of flooring systems have since come to rely on the quality and performance of our "Made in Germany" products, which they have already implemented in vast flooring projects covering countless square meters of surface.
Upon this second anniversary, Dorfner is further expanding its service with new office space in the desert city. Customers and other interested parties will have the opportunity to take part in workshops on Dorfner products and their many areas of application. A new warehouse and onsite staff also ensure reliable service and fast in-house fulfillment.
We'd like to thank all of our customers and business partners for the trust and support that they've placed in Dorfner Middle East Minerals Trading LLC, which has contributed substantially to its success.
more information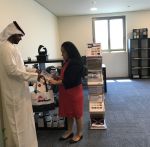 19th Training Fair in Amberg - Largest Training Fair in the Region
On July 18, 2017, the Wirtschaftsjunioren Amberg-Sulzbach, a regional association of young entrepreneurs, and the local IHK (chamber of commerce) jointly extended an invitation to their 19th Training Fair, which took place in the ACC in Amberg. This event provided important guidance to students who were interested in learning about their vocational options. At the stands of the 45 exhibitors – which included businesses, professional associations and vocational schools – the young people were able to collect information on over 150 training courses and potential fields of study. In addition to one-on-one consultations, the participating companies and technical colleges once again offered numerous workshops at their booths, where, in small groups, the students could enquire in-depth about the respective training opportunities on offer.
Dorfner and Anzaplan had the pleasure of presenting our company, along with the basic contents and requirements of our training program, to many interested participants. And with success! We've already received the first applications.
more information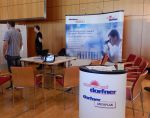 The EPF 2017 in Feuchtwangen - The International Traide Fair for Flooring
From June 29 to July 1, 2017 the eleventh "EstrichParkettFliese" trade fair was held at the Bavarian Construction Academy in Feuchtwangen. This year, it once again offered to manufacturers, service providers and traders an appealing combination of practical impressions and expert information. More than 4,000 visitors from all over Europe were able to experience and test new products, machines and devices.. The trade fair also provided the opportunity to gain further insights by offering many practice-oriented presentations.
Dorfner welcomed a large number of visitors and presented its innovative products during the thre-day-event. . We would like to thank our visitors for the interesting and constructive discussions.
more information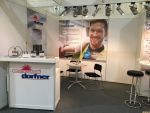 Visit us on the EPF Trade Fair 2017 in Feuchtwangen
The EPF 2017, the leading German trade fair for flooring will open its doors for the 11th time in the Bavarian Building Academy in Feuchtwangen. We can look forward again to an exhibition event full of innovative topics revolving around the floor-laying sector.
As a manufacturer of high-quality filler materials for industrial flooring, Dorfner will also be presenting this year its innovative products: DORSICOAT®, the award-winning low-dust filler material for the added degree of occupational safety, and GRANUCOR®, the special reinforcement for permanent and peak loads on industrial floors.
We look forward to meeting you at our trade fair booth no. A7 in the trade fair tent. For further information, please visit: https://www.epf-messe.de/
more information